It's was a great couple of great week it fashion!! But today Sunday I was thinking…what my inspiration of the week? Was it Chanel or McQueen??

Sure a little...
It was so cool, it hit me... "WOMEN OF COLOR"...from on the runway with classics and style. To the so "STREET STYLE" we are here and it just getting better. It being free, to show who we are, from the color of our skin to the texture of our hair!! I'm so proud to see it, as a woman of the 60's and 70"s, it was about being yourself and adding the fashion of those times is perfect. But now with an up-dated look!!
So with being free with our hair and the classics
"lady like look" it's a match made in

heaven
Started my brain going crazy was Julia Sarr Jamoir with her cool funky style and will to step outside the box... and I was always a big fan of Solange Knowles when she cut-off her hair and got that funky look!!!!!!!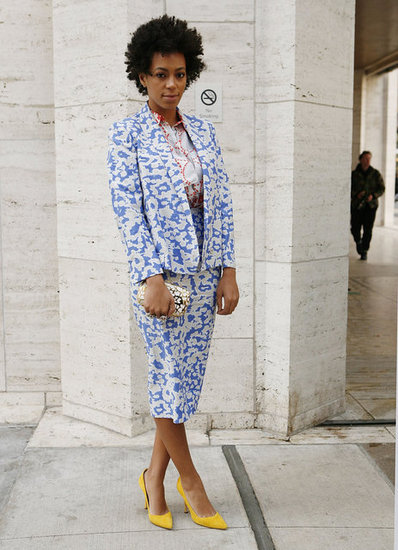 So thank you to all my sister with style from the runway to the street ... and something I always knew "black is beautiful"
I'm just saying ...thanks mom!!!